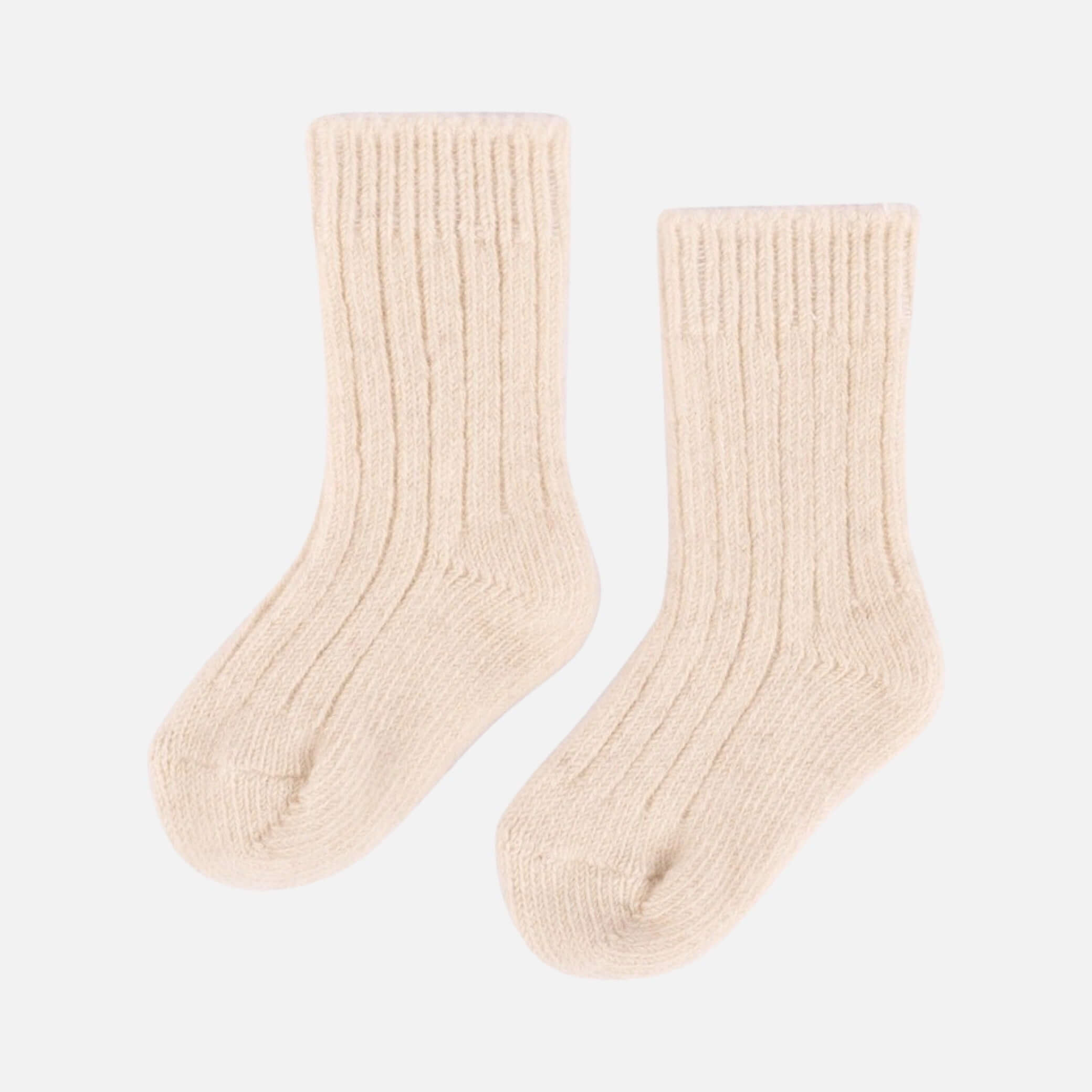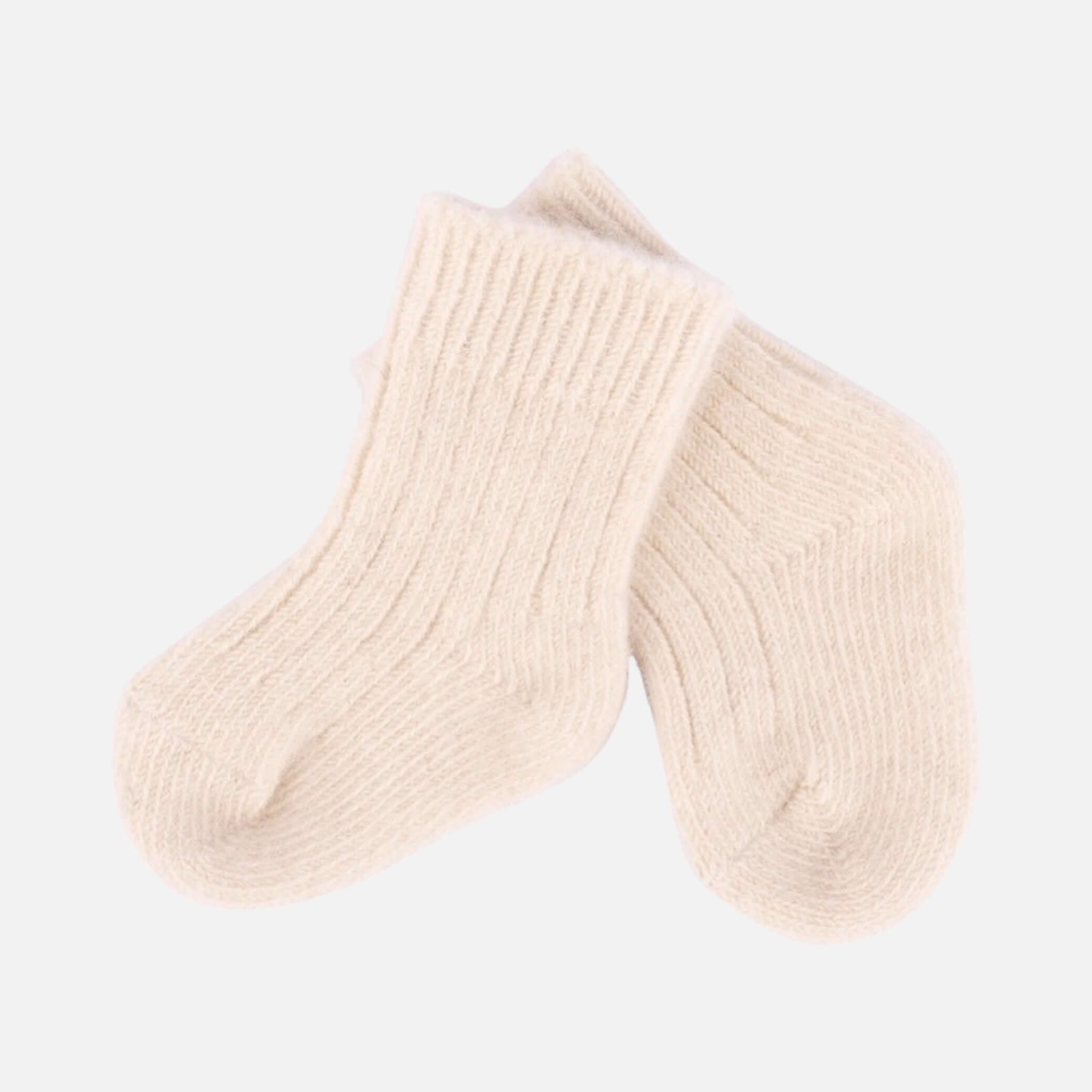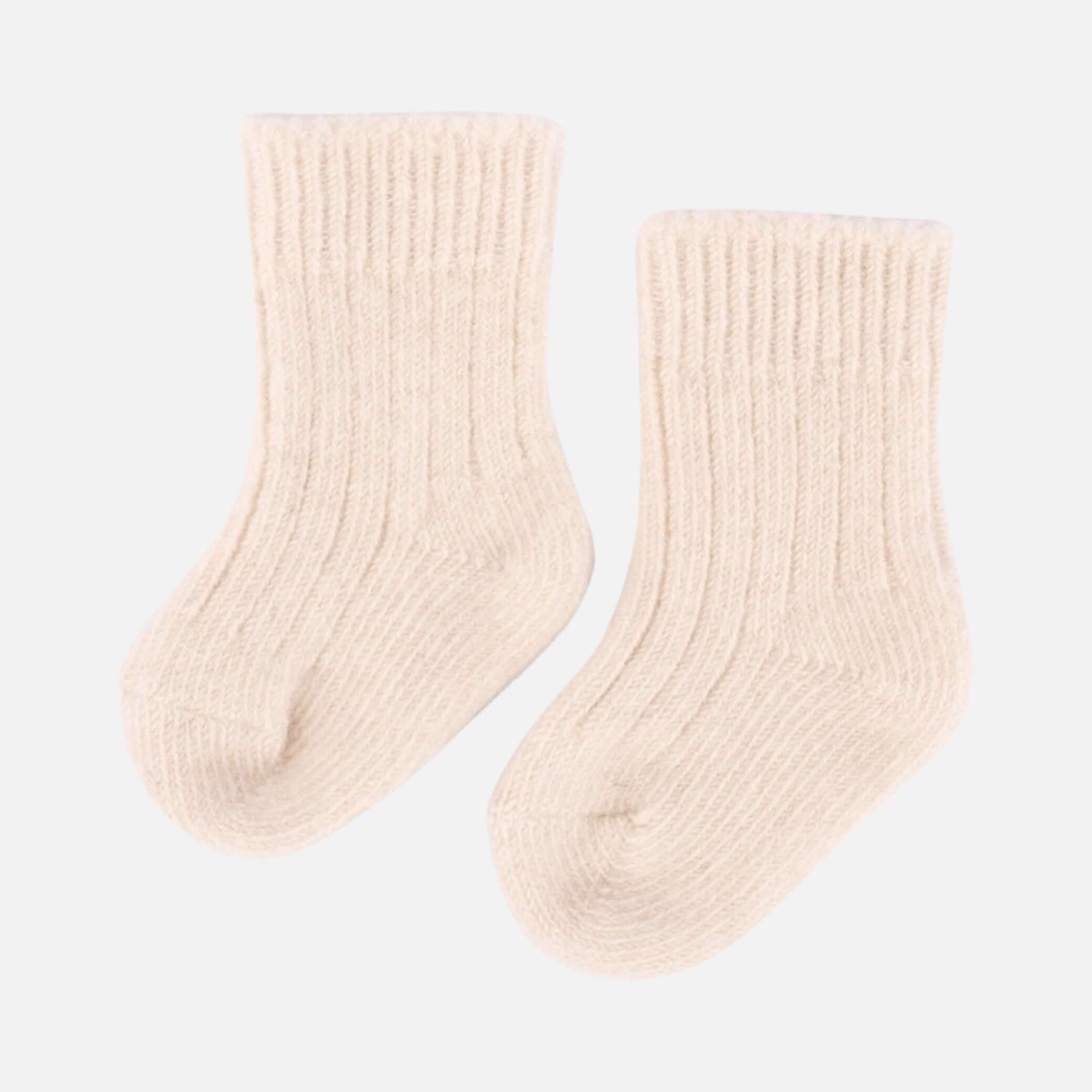 "Little Steppe" Socks made of Wool - White
Warm, breathable and ideal for cooler days to keep your child's little feet warm and dry. Made from 100% undyed Mongolian sheep's wool, these socks offer unparalleled softness and comfort. The natural material guarantees longevity and at the same time protects your child's sensitive skin. With no artificial dyes or chemicals, these socks are a sustainable choice. Ideal for parents who value environmental friendliness and skin health.
A notice: If you place the "Little Steps" yak wool socks over thin cotton socks or a romper, you won't have to wash these valuable socks as often. A little tip that ensures a longer service life and lasting quality.
- Made from 100% undyed Mongolian sheep wool
- Made in Mongolia
- Hand wash at max. 30°C and dry flat
- Machine washable in the wool program at a maximum of 30°C
- Do not tumble dry.
Share