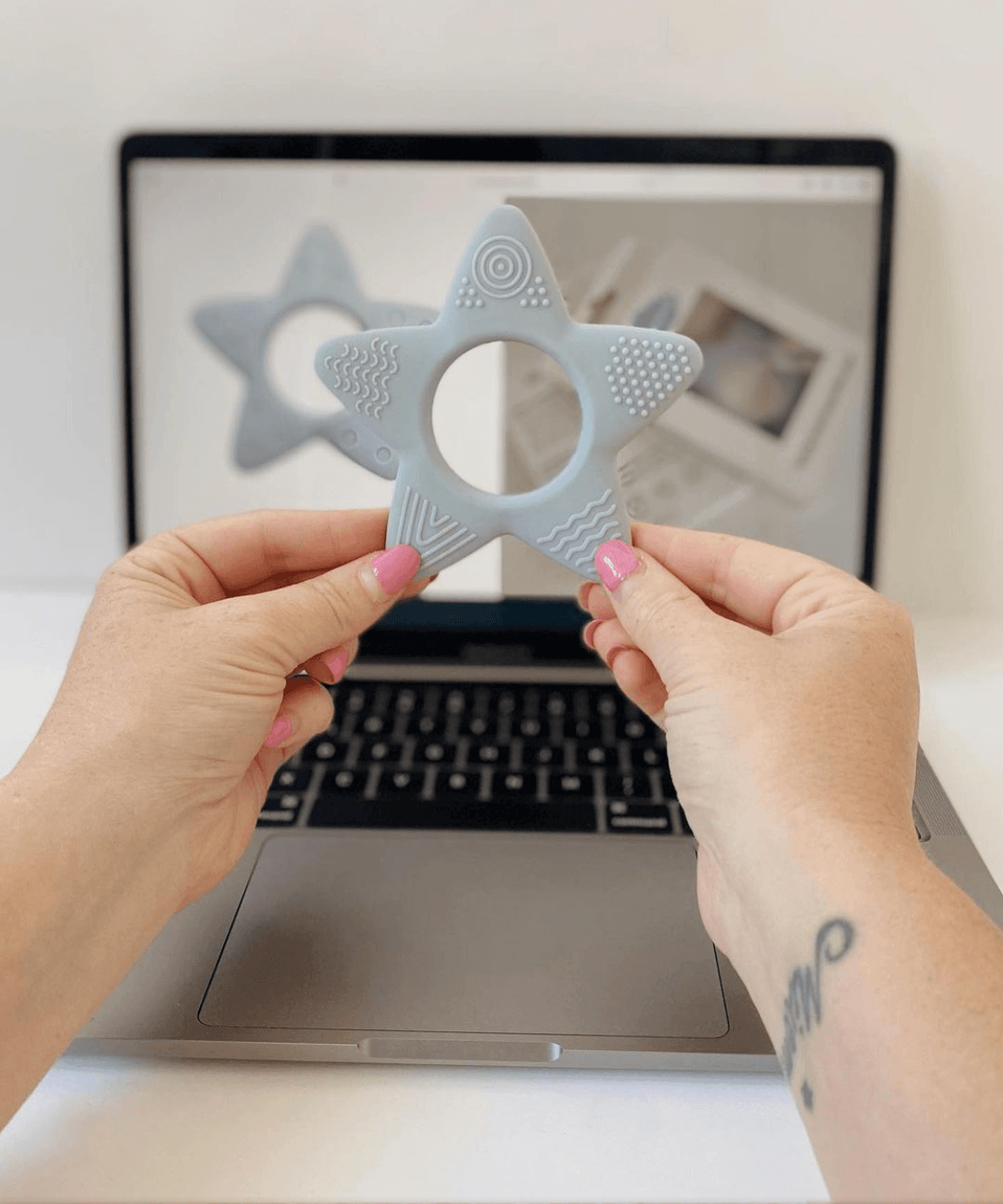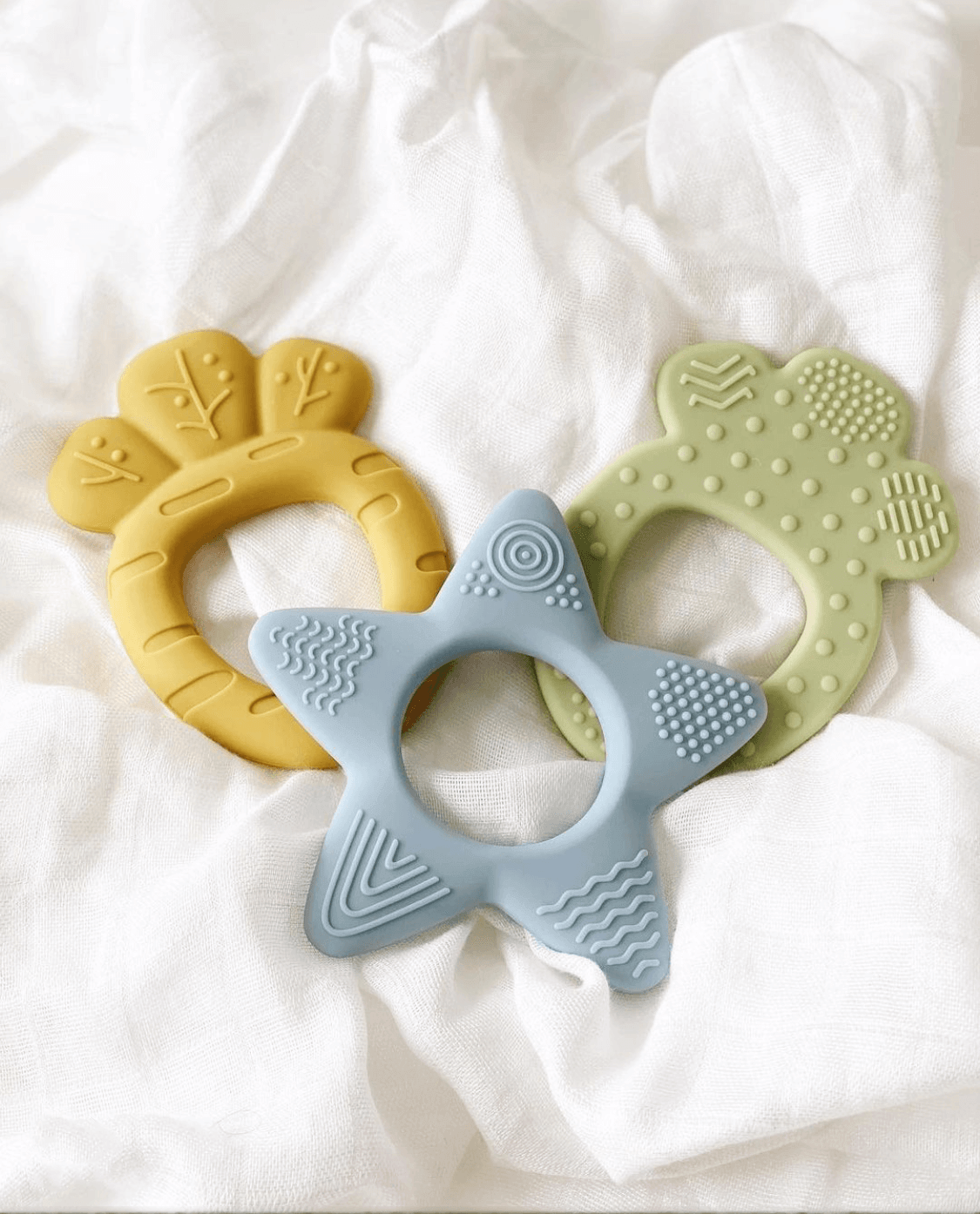 Organic Teething Ring - Blue Star
Nenina & Co teethers are 100% organic and BPA free so you can rest easy knowing your child is safe. They're also made from food-grade materials, so you don't have to worry about weird chemicals or plastics getting into your baby's mouth when they're chewing on this teether.
Star teethers are great for babies who are just starting to set their teeth, as they come in many different textures and shapes that help massage gums - not to mention the cute designs that will keep them entertained while they're teething work through the first days of teething.


- Handmade
- BPA-free, vegan
- 100% organic food grade silicone
- Suitable for sterilization
- Eco-friendly, zero waste goal
- Designed in Spain. Made in Denmark
Share